In the summer of 1984, when Kristen Hulse was 11-months-old, she was positioned on her mom Darlene's hip when there was a knock at the door. The man, likely a stranger to Darlene, was quick to attack and Kristen ended up on the floor crawling to safety as the man pinned Darlene to her living room floor — ready to take whatever he wanted from her. As Darlene tried to fight him off her, the man was making animal-like sounds, grunting and barking like a dog, alerting her two older daughters–Marie, 8, and Melissa, 6–to get out of the bathtub and see what was going on.The girls saw the man –skinny, clean-cut with golden, streaky hair. He said nothing to them and his face was expressionless as their mom yelled to Marie and Melissa: 'run, hurry, get out.' The last thing they heard their mother say as they ran out opposite doors was, "let the children go." Marie and Melissa, nude and dripping from the bath, saw the man's rusty old teal green car parked in their driveway as they ran as fast as they ever had down their gravel road and across the highway to their grandma's house. Doris Hulse called the police but they were too late. When officers got to Darlene's home, all they found was baby Kristen covered in blood, scattered fireplace tools, blood-soaked carpet and a blood trail leading from the house to the driveway. The next day, Darlene's body was found discarded in some woods a few miles away. Despite an immediate manhunt, eyewitnesses, hundreds of leads and investigative support at local, state and federal levels, Darlene's killer has gone undetected for nearly 40 years.
As they grew up, Melissa and Marie were traumatized by their own memories of their mom's last moments. As the decades went by Kristen grew more determined and curious to find out what happened. She had witnessed her father and sisters suffer for so long that she wanted to help in some way. Her sleuthing uncovered clues. Her relentless calls to authorities made them realize there was evidence they could possibly test for the killer's DNA. It even seemed like there was a viable suspect who was still alive, living just a few miles away. Having grown up in the same region where the crime happened, Ashley Flowers had wanted to cover Darlene's case for years, but she wanted her involvement to actually make a difference in the case. She connected with Kristen to ask how she could help. Kristen, frustrated with law enforcement's lack of enthusiasm to test evidence in her mom's case or interview the primary suspect, gave Audiochuck thousands of pages from the original investigative file.
It was early July 2022 when Ashley assigned audiochuck staff journalist Emily Mieure to dig into Darlene's case full time. Over the summer and fall, Emily's reporting took her to Indiana, Alabama and Kentucky, uncovering facts in the Hulse case that have never been reported. As interviews fell into place, even the most surprising sources agreed to go on the record: Darlene's daughters, prior assault victims who were violated by the same men who are suspected of killing Darlene, witnesses from 1984 who saw the murderer leaving the scene, the local prosecutor who holds the power but lacks fervor … and shockingly even the suspects themselves. Just when Ashley and Emily started to wrap up their reporting in November, a new suspect emerged along with a shocking new opinion about Darlene's autopsy. Despite the brutality of Darlene's murder, her case is underreported, and there's untested evidence in police custody today that could solve it.
In season one of The Deck Investigates: Darlene Hulse, Ashley takes listeners along as she shares exclusive details in the case and all the ups and downs and twists and turns of the on-the-ground reporting experience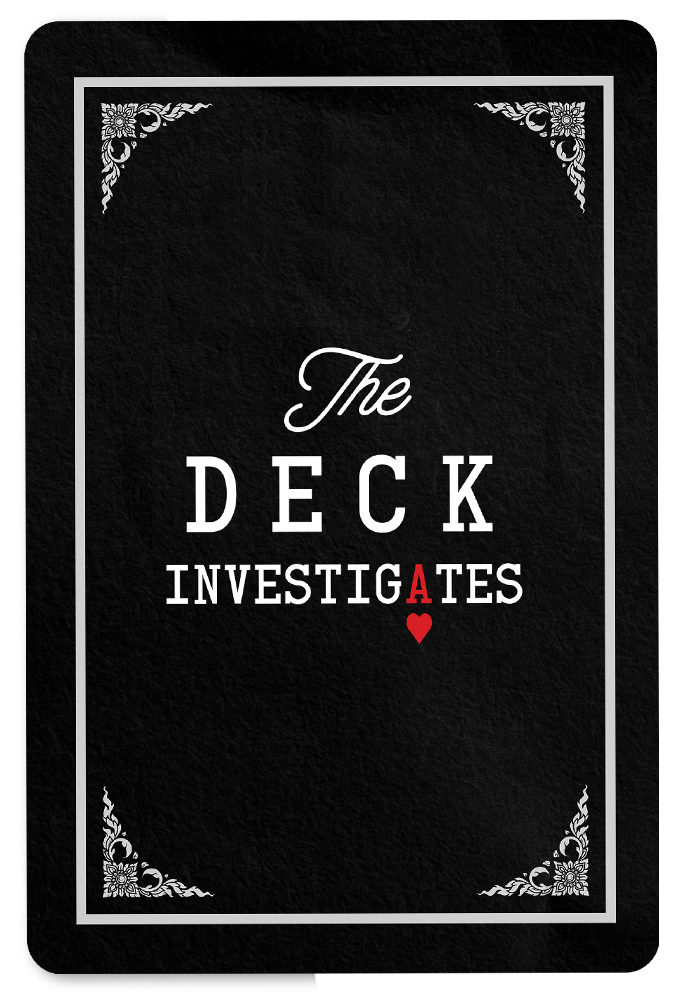 Ashley Flowers is the Founder and CCO of audiochuck, an award winning, independent media and podcast production company known for its standout content and storytelling across different genres, including true crime, fiction, comedy, and more. Ashley is also the author of the #1 New York Times bestseller All Good People Here, a fiction crime thriller novel.